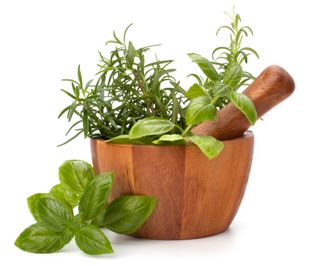 Eat Healthy with Organic Foods
When you go to the grocery store or supermarket to buy fruits or vegetables, do you pick just any produce or are you particular about getting organic foods?  There is a difference between the two and you may not know that organic foods are the way to go. 
Let's take a look at the benefits of buying organic produce.
While both types of produce may look the same, organic foods must meet specific standards of production, including specific growing and processing conditions that are unique to foods that can be labeled "organic".  For crop foods, the organic foods cannot be grown using any chemical pesticides, non-organic fertiliser, human waste fertiliser or
sludge from sewage. 
They also cannot be processed using ionising radiation—a process that kills bacteria. Finally, the food cannot be genetically altered.
More recently, however, foods that are organic can be identified by governmental labelling, stating that the food is "certified organic".
Because of the safety and wholesomeness of organic foods, eat healthy with Organic Food.  The food tastes excellent and you can be assured that you are getting a product that will not be harmful to you.
---
Organic Skin Care & Skin Treatment from Italy
ORTUS's skin treatment & skincare has satisfied the modern women's pursuit for excellence in skin-efficacy with organic ingredients, NO artificial colourings & chemical preservatives.
With latest innovative technology, ORTUS offers a myriad of organic-based products designed to pamper every inch of skin to perfection.
Unflinching persistence on organic-cultivation methods and non-industrial pollution in ensuring active ingredients harvest are at its prime peak

For Asian skin, specially formulated according to Asian weather-climate, humidity and even eating habits

Suitable for men and women of all ages

Effective solution to different skin problems; especially sensitive skin

Products are put through safety tests and various stringent clinical tests to ensure high tolerance degree

Skin analysis, careful yet precise products recommendation by professional Beauty Therapists

Products are divided into Home Care & Professional Use to achieve desired results

Products of appeasing fusion to modern urbanite

Offers a complete range of products for each needs

With No chemical preservatives added; product color and smell may differ due to seasonal period from origin – Italy
You may find this Guide to Finding Quality Organic Facial Care Services useful.
Please contact Crystal Beauty Care if you have any queries on Ortus Skin Care Products.
---
What are your thoughts on Organic Based Products? Please leave your comments below, I would love to hear from you.