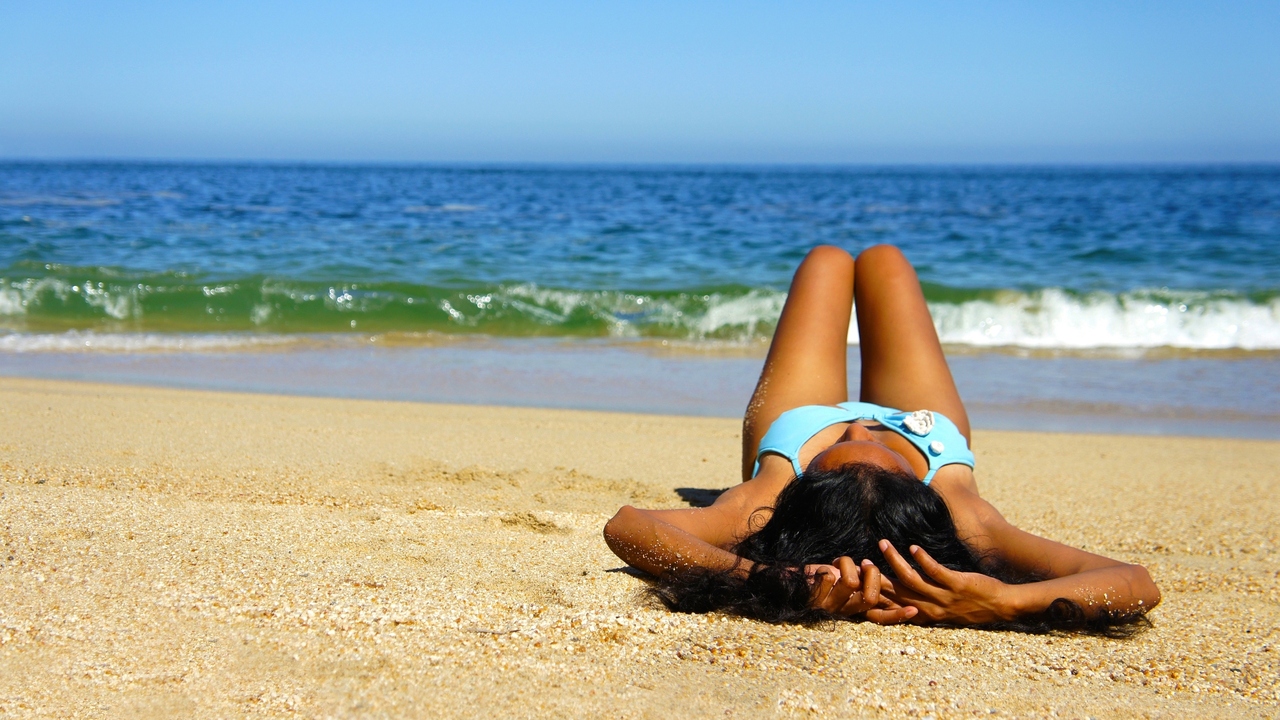 Sun Exposure to Skin
With the present condition our atmosphere is in, harmful rays from the sun pass through in ever increasing amounts causing damage to the skin and hampering its ability to repair itself.
Over a period of time, a few minutes a day of exposure to ultraviolet rays results in changes to the skin (freckles, age spots, rough skin). An even graver symptom would be the onset of skin cancer.
Dermatologists call this effect photoaging in reference to the sun's rays that reduce the production of collagen responsible for maintaining the skin's elasticity.
Photoaging is premature aging of the skin caused by repeated exposure to ultraviolet radiation (UV) primarily from the sun, but also from artificial UV sources.
One's susceptibility to photoaging is determined by the amount of pigment in the skin as well as the frequency and duration one spends under the sun's rays.
Given these factors, fair-skinned individuals and those who spend long periods under the sun stand to have more pronounced effects of photoaging compared to those who are darker-skinned and spend more time in the shade.
On the bright side, sunlight allows our bodies to produce Vitamin D, which is important for normal bone formation. However, do remember, prolonged exposure to UV radiation can cause sunburn. UV rays penetrate the outer skin layers and pass into the deeper layers, where they can damage or kill skin cells.
---
Protect your skin from harmful UV rays with Ortus Sun Care Products. Crystal Beauty Care use Organic skin care products from Italy, which are safe, contains no artificial colouring, chemical or preservatives. It is made with 100% pure natural ingredients extracted from plants using organic farming.
Sun Care
UVB ultraviolet radiation can cause Erythema and sunburnt while UVA long waves ultraviolet radiation is able to penetrate deep into the dermis layer of pigments causing stimulation, leads to hydration and aging.
Advanced Sun Protection
A moisturing sunscreen, with modern technology &
3-layer filter of fine Titanium Oxide particles. Provides daily UVA/UVB protection against sunburnt, redden , dry-cracked skin. Reduce up to 95% less free radicals invasion & prevents aging due to environment factors. For Optimal results, mix with Ozone Mist. Suitable for face & body. Double protection for softness & prevention of moisture loss.
Ozone Mist
Mineral-rich, anti-oxidant, moisture replenishing 
formula. Combats environmental pollution, UV radiation & air-conditioning. Locks & maintains ideal moisture balance, enhance defense layer, reduces free radicals. A natural and idea 24 hour protection barrier for the sun.
---
If you have any concerns about your skin, seek professional advice from Crystal Beauty Care now.
Please feel free to feedback or comment below if you have any thoughts to share about skin care. I would love to hear from you